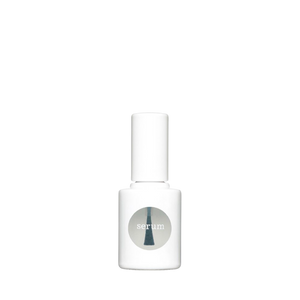 Take care of your current nails and your future nails. Uka has released its coveted nail serum that will make your nails looking strong, healthy and natural. The UKA nail serum contains ingredients conceived to support the natural strength and beauty of nails and of the nail matrix. Through the supply of keratin (the amino acid which makes up the nails) the serum will maintain a good balance between moisture and lipids.
are prone to nail breaking
have nails too weak to grow
want to take a break from Gel nail-polish
want to enjoy nails at their natural state
want to grow healthy nails
have developed white, cloudy nails and are worried about the dryness and weakness of their currently growing nails
Before use, make sure to remove all dirt, moisture, or sebum from the surface of your nails with removers.
Apply a generous amount of product to the nails and all the surrounding areas. It will instantly dry.
It is recommended to moisturize with nail oil or hand cream after application.
Beauty Ingredients: Tea Tree Oil, Vitamin E, Arginine, Hydrolyzed Keratin, Hydrolyzed Silk, Olive Bud Extract, Horsetail Extract, Ergothioneine, Vitamin C (It is said that the effects are sustained through the combined use of ergothioneine and vitamin C.) Other Ingredients: Water, ethanol, BG, hexyl dimethyl propionate, ascorbyl tetrahexyl decanoate, PG, glycerin, cetyl palmitate, tocopherol acetate, hydrolyzed keratin, polysorbate 80, glyceryl tri (caprylic / capric acid), sorbitan stearate, dimethicone , Cyclomethicone, Olive Bud Extract, Hydrolyzed Silk, Sugina Leaf Extract, Na Benzoate, Lecithin, Tea Tree Leaf Oil, Arginine, Ergothioneine