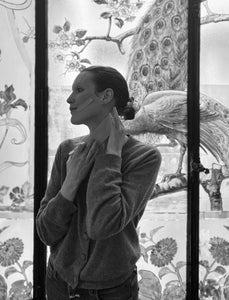 This professional and intimate masterclass of 1 ½ hours with renowned facialist and famous skin expert Sylvie Lefranc will be a new revelation as you`ll learn first-hand the transformative magic of Face Taping.
Face Taping is an amazing day or night practice to rejuvenate the skin, smooth fine lines and wrinkles, and help the lymph circulate better throughout the entire face.
This technique can create wonders on any face and any age, providing the needs of your skin are well studied and identified, and the application is adjusted to the specific nature of your skin.
Your facial skin is soft and can be remoulded by putting the tape that holds facial muscles and restricts muscle movement. This makes the face look lifted, firm and smooth while visually reducing the appearance of fine lines and wrinkles. 
You will learn all the steps to prepare the skin before the face tapes and the applications that are suitable for your individual needs, so that afterwards you can regularly use and integrate this rejuvenating Face Taping technique into your daily life.
More products by
THE HEALING HOUSE OF MUSE & HEROINE