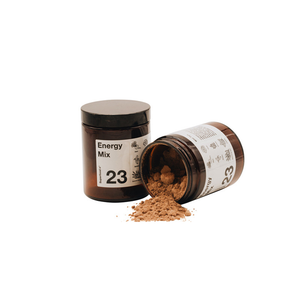 Register to waiting list!
An antioxidant and rich in protein cocktail, this mix helps to stimulate daily physical performances
protein and antioxidant cocktail, this blend helps stimulate everyday physical performance. Ideal for boosting the body before exercise or in case of fatigue. Delicious taste of cocoa.
Add 1 to 2 teaspoons to your daily juice, bowl, or morning smoothie.
maca, cacao, banane, proteine de tournesol, spiruline, gomme de guar, guarana, lithothamme
More products by
Wild & the moon