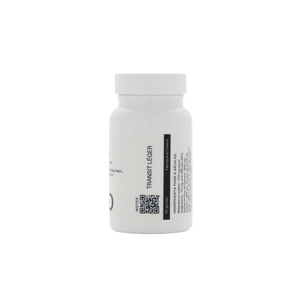 TRANSIT LEGER combines 6 compounds known for their beneficial effects on intestinal transit. The nutrients and natural substances it contains act in synergy to facilitate digestion, accelerate lazy transits and maintain optimal digestive comfort.
Better digestion
Reduction of chronic and occasional constipation
Liver and biliary function support
Removal of heavy metals
Nutritional and physiological nutritional supplements and nutrients.
- Taken on a case-by-case basis, this product is not taken as a cure but when needed.
- 1 to 2 capsules at meal time (max 6 capsules per day).
Not recommended for children, pregnant and lactating women. People who are prone to obstruction or biliary tract disease, liver disease, or inflammatory bowel disease should consult a health care professional first.
Ingredients for 6 capsules: - Magnesium sulphate: 720 mg (of which magnesium: 72 mg, or 19% of the CAs) - Tamarin fruit extract: 600 mg - Pectin: 480 mg - Boldo leaf powder: 480 mg - Sorbitol: 360 mg - Prune extract: 300 mg - Vegetable capsule