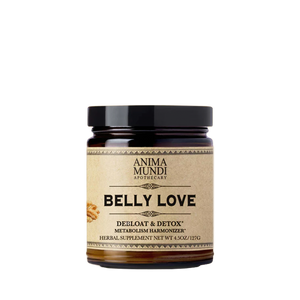 Experience the Potent Transformation of Fat Belly Tonic in a Delicious Powder Format!

Our finely crafted powder offers versatility, allowing you to effortlessly incorporate it into your daily routine. Whether you prefer blending it into healthy foods, smoothies, or juices, or simply dissolving it in water for a digestive pre-meal boost, this powder is both convenient and powerful.

The specially selected herbs within this formula are designed to support the body in processing stagnant fat, both in the liver and throughout the tissues. They exhibit remarkable anti-inflammatory and detoxifying properties.

What sets these herbs apart is their ability to purify the body, reinvigorate the liver, and maintain its essential balance. A well-balanced liver and gall bladder perform natural daily detoxification, but when overloaded, they struggle to process excessive unhealthy fats. This accumulation leads to weight issues and health concerns.

By addressing liver congestion, inflammation, and stagnation, this formula promotes efficient digestion. To maximize its benefits, we recommend adopting a high-fiber, plant-based diet with an emphasis on alkaline foods and limited oil intake.
High potency extraction to ensure a strong and effective result.

Anti-Inflammatory.

Detoxifier.

Increases metabolism.

Carminative (prevents excess formation of gas in the GI).

Alkalizing.

Up-lifting.
We suggest a serving size of 1 teaspoon mixed with warm water or tea. Alternatively, you can incorporate it into liquid foods like smoothies and juices.

For optimal results, take it twice a day, approximately 30 minutes before your meals.

A 30-day regimen is recommended, and you can adjust the dosage as necessary. Store the product in a cool, dry place to maintain its freshness and efficacy.
Cranberry Juice Extract Powder, Garcinia Cambogia Extract Powder, Mangosteen Fruit, Mangosteen Peel, Cha de Bugre Leaf, Ginger, Hibiscus
More products by
Anima Mundi